Known as hamesh, chamsa, khamsa or Hamsa - this hand an ancient eastern motif symbolizing the hand (and the implied protection) of God. It brings its owner happiness, luck, health, and good fortune. Features hoop with bead accent. 24k gold over brass base. About 2 inches tall.
The revival earrings here are vintage from the 1970's - they were designed by Laurel Burch and crafted by hand.
Vintage Laurel Burch Hamsa Hand Gold-Plate Dangles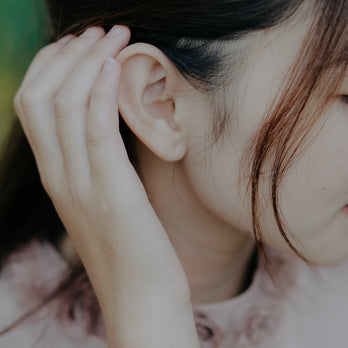 Height: 2 inches (5.08 cm)

Metal:

14k Yellow Gold Plated over Brass base
Designed by Laurel Burch
Between 1974 and 1978, Laurel partnered with Shashi to produce her first commercial pieces, the Laurel Inc. line is a result of this collaboration.
These highly collectable vintage pieces representing a small window into the life and history of the late artist and catalog her exploration of novel themes and materials.
Inspired by History
Each unique design in our collection is an original work of art, influenced by a historical piece, artifact, or antique in a Museum or private collection.
Made by Hand
Every beautiful work we craft is hand-made by master artistans - shaped, detailed and embellished using the same age-old techniques as have goldsmiths and lapidaries through the ages.
Materials You Can Feel Good About
Recycled metals. Conflict free diamonds and natural gemstones sourced directly from the mines. We've taken great care to create a supply chain that we feel good about, so you can too.